100% EMPLOYEE-OWNED
Just one of the many benefits of becoming a Partner.
Employee Stock Ownership
E.C. Barton & Company invests in their partners and their futures by offering an Employee Stock Ownership Program allowing you to be a Partner of the company rather than just an employee. In this example, you'll see how having a retirement plan that the company contributes to on your behalf can lead to a bright future!
Traditional Benefits
ESOP
Did you know we call our employees "Partners"? That is because E.C. Barton & Company is 100% employee-owned. Our Employee Stock Ownership Plan is one of our most valuable benefits.
Learn More
Health
Medical benefits include prescription coverage, Teladoc, Dental , Vision*, Short-Term* and Long-Term Disability, Life Insurance*, and Accidental Death and Dismemberment*

*indicates health benefits covered by the company
Partner Discount
After 60 Days of employment, our E.C. Barton & Company divisions offer a discount of cost plus 10% to all partners. One of the many perks of partnering with us!
Partner Assistance Fund
The ECB Partner Assistance Fund is being offered to our family of partners in an effort to share in the financial burden caused by unexpected life events.
Learn More
Partner Growth | Adam Brahm
Adam started out working in our warehouse after finishing college. Today, thanks to the commitment of our leadership, Adam is an analyst for our corporate Purchasing team. Watch the video to learn more about Adam's journey with ECB.
Additional Benefits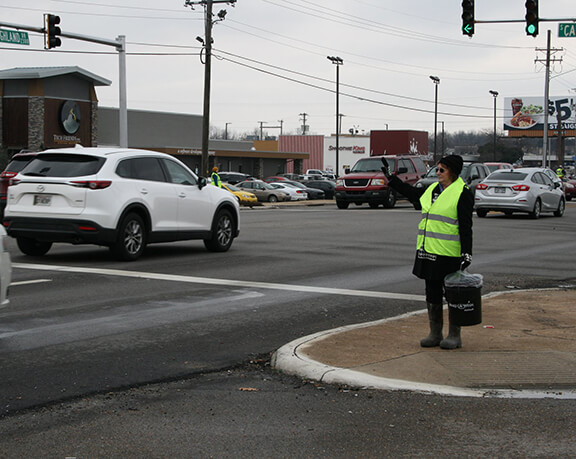 Community
We love to give back to the communities who support us. E.C. Barton & Company proudly supports many community organizations such as Susan G. Komen and Habitat for Humanity!
Consistent Hours
In most cases our Partners are provided with regular schedules. This makes it easy to schedule appointments and events. And, our stores close no later than 6pm which means you'll be home in time for family dinner.
Sundays Off
Families and work/life balance are a priority at E.C. Barton & Company. Our stores are closed on Sundays to allow our Partners time to be with their friends and families.
1st Day PTO Accrual
We understand that time off is important for an employee's health and well-being. Our Partners begin accruing time off on day 1 and are able to begin using it after 60 days.
Own your future
Begin your path to employee-ownership today.
Our Customers Love Us
"Being a shopper there for over ten years, I have to say that all the employees there and the manager are very helpful, courteous competent, and pleasant. I just recently purchased a kitchen cabinet set from this location. Ziad had helped me numerous times trying to pick out the right cabinets and sizes for our home. He had been very patient and extremely helpful. This would be the second kitchen set my wife and I have bought from there, with both times Ziad helping us."
-Bill R. (Home Outlet of Brockton, MA)
"Great company with really good people running it. They care about people and help the community a lot. Thank you Barton's!"
- Jason F. (Barton's of Jonesboro)
"I have used this location numerous times to find matching transitions moldings for LVP. I have found their selection and service to be more than adequate. No storage charge, no nagging phone calls to pickup, they just waited until the site was ready and happily helped me load. It was an easy and stress free experience!"
- Jonathan E. (Home Outlet of Dayton, OH)
"Barton's is my choice to supply most of our building needs for our 140 rental units. They have tons of building materials in stock and a good selection of other miscellaneous needs. A great experience and very personal."
- Anonymous (Barton's of Jonesboro)
"We've been remodeling & go into Home Outlet often!! They are all very helpful & super nice!! Yakira always helps us & she is SO hard working and one of the nicest people we've ever met!!"
- Gretchen W. (Home Outlet of Panama City, FL)
"As one of their original locations I've been shopping there my entire life. They are very knowledgeable. If you don't know what you actually need, they do. They treat customers with the best of service! They're also cheaper than the big chain hardware stores! I'd definitely recommend any given day!" - Daniel T. (Bartons of Kennett)
Partners Helping Partners
When hurricane Michael hit Panama City, damaging our store, our Fort Walton Team joined the Panama City staff to help clean up and support the local community.
Community Outreach
Race for the Cure
E.C. Barton & Company has sponsored Susan G. Komen's Race for the Cure event in our home city of Jonesboro, AR. Here, Partner Stephen is walking in the event.
Make-A-Wish
We love to give back to the communities who support us. E.C. Barton & Company proudly supports many community organizations such as Susan G. Komen and Habitat for Humanity! Here, Partner Marcia is raising funds for Make-A-Wish.
United Way Day of Caring
E.C. Barton & Company participates in the United Way Day of Caring in our home city of Jonesboro, AR. Here, Partner Monica is helping repaint a community center space.
Join Our Team
Nothing is as exciting as seeing a home project come together, except being the person who helped make it happen. Develop your career with a company who believes loyalty is a two-way street. An organization that offers a solid foundation, invests in its partners and the communities surrounding our stores.